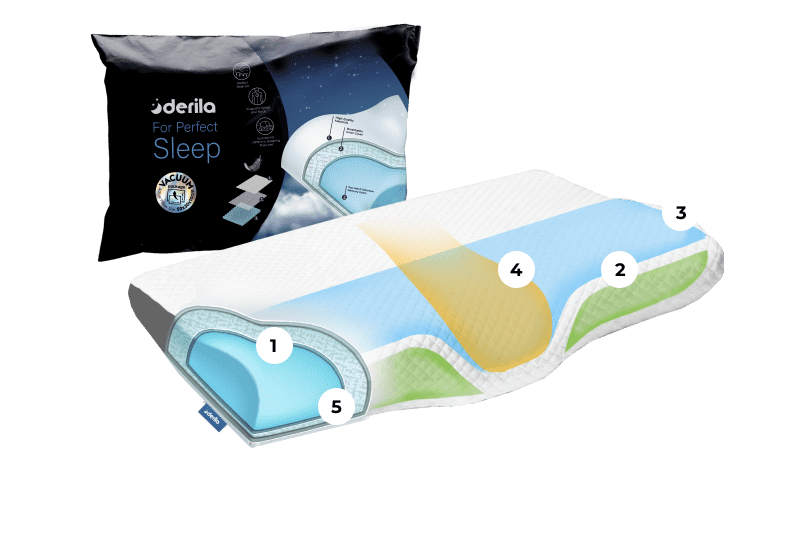 1. high-density memory foam
This high-quality memory foam adjusts to your shape and weight.
2. Butterfly support wings
Wings at each side mean the Derila works for side, back and stomach sleepers.
3. Perfect sleep height
Holds your neck at the ideal height for a natural sleep posture.
4. neck nook
Gently cradles your head to reduce tossing, turning and restlessness.
5. Cooling outer layer
Regulates temperature so you can sleep in comfort.